Client
The client is Epitome Technology. They are a full-service firm that provides information technology (IT) services and solutions for commercial and Government by providing innovative solutions developed by highly-trained experienced professionals and innovative solutions. They haunted us for app designing team to create the UI for their guard app, the project was proposed, our team started working together and the output was really awesome.
Security Guard Management Application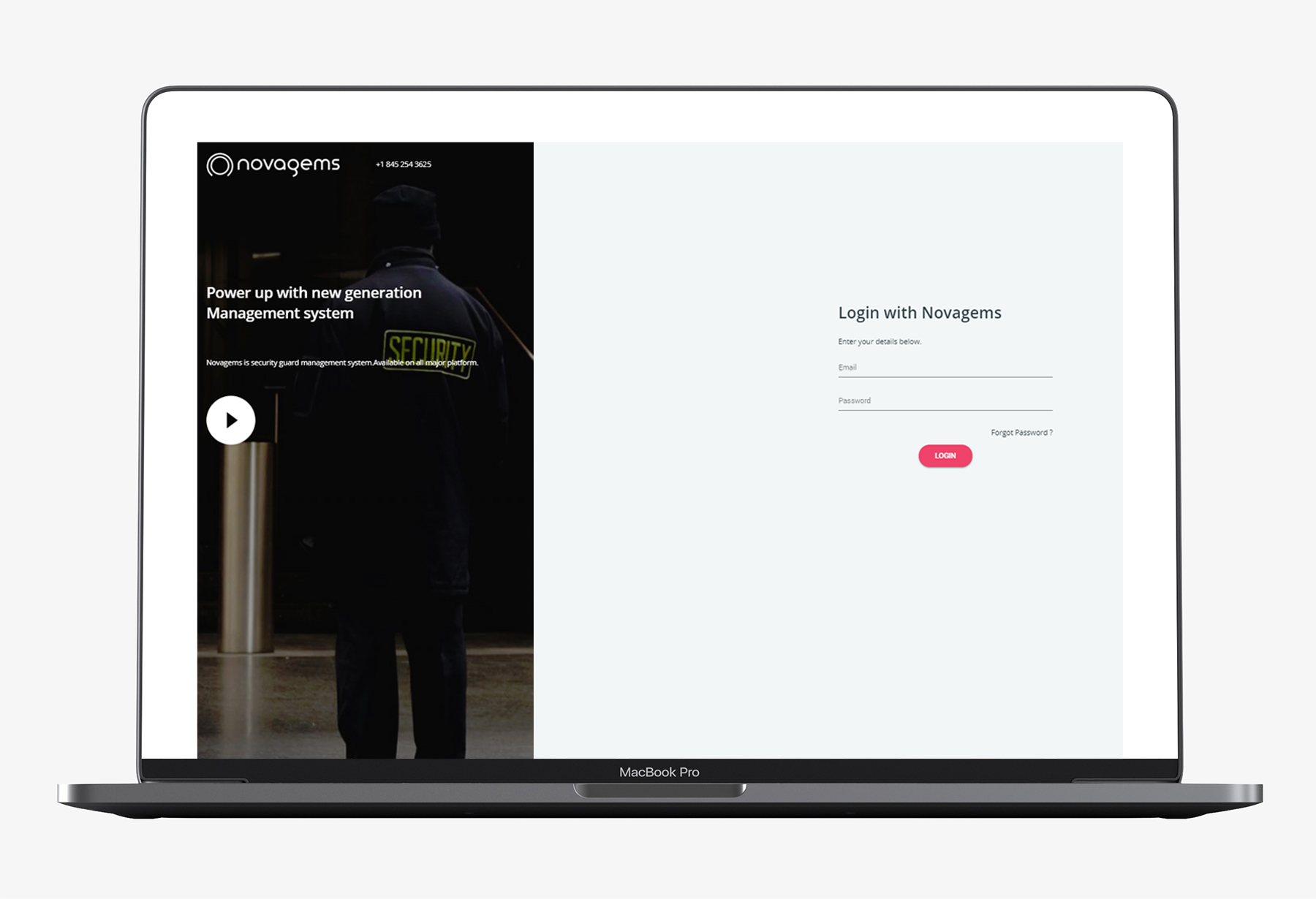 Concept
Our team reviewed, our client's requirement for UI design, had the analysis for understanding the conceptualisation of this project idea that is the solution for the awesome security management system.Ultimately, we understood the main objective of this application that is to manage the data or detail of guards according to their license and certifications as well as their schedules of work shifts so that they can provide high-level security to their customers.

Services
We had to make it intuitive and intelligent user interface to enhance personalized feeds and also enable users with user-friendly. Hence, we had to compile the analysis study for the web application for security guards to be designed. Our client explained the requirements apparently and the screens have been interpreted according to the designs finalized in the prototype, we successfully designed the UI that is matching with client concept through our process.
Technologies we used:
Angular 6, Material Design , SCSS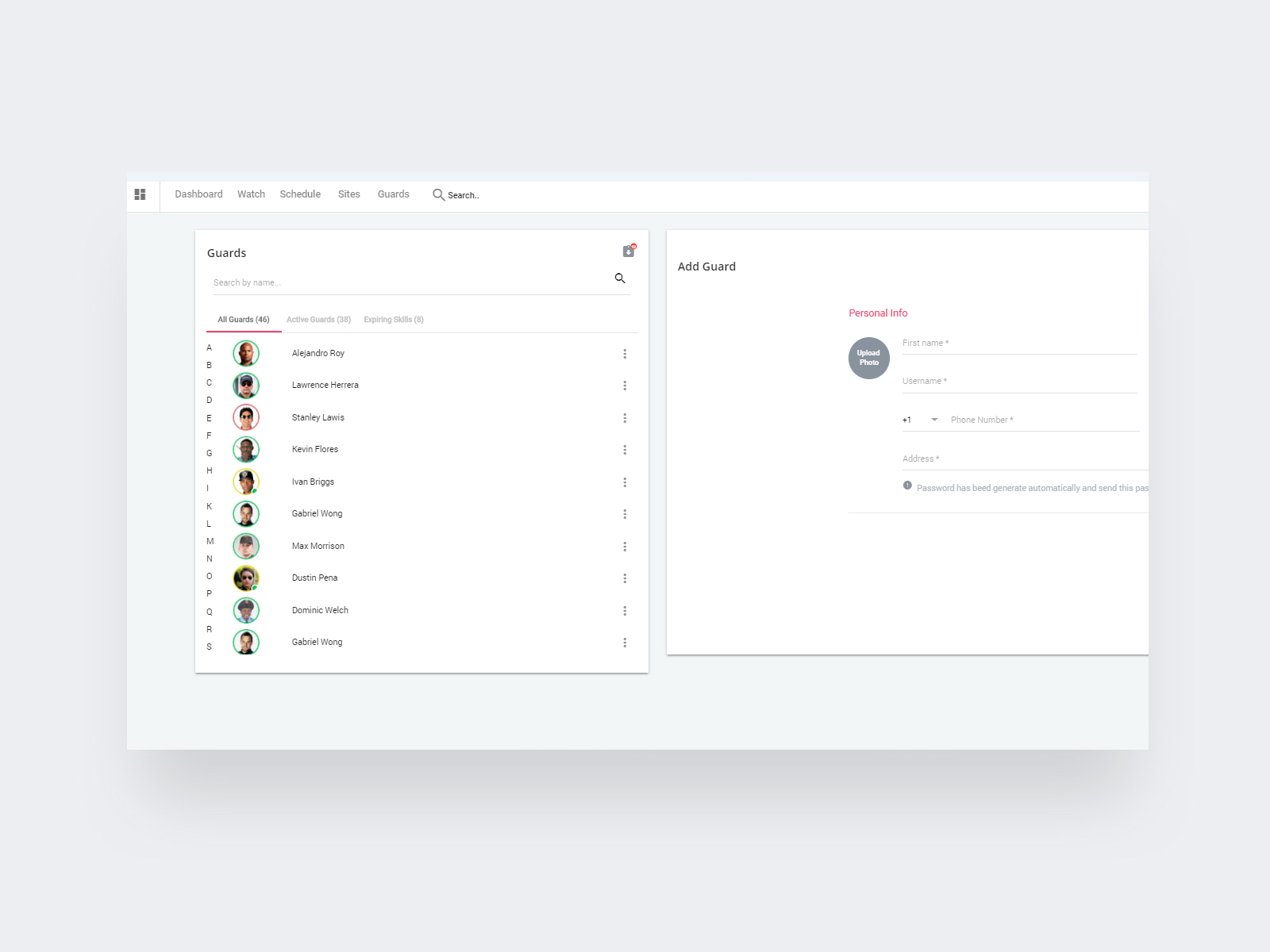 Result
We matched the concept with our colorful UI designs, that the concept of our client's application is definitely valuable for the management, who maintains and controls the security guard system.